Support Basic Research
Become active today and support basic research!
Heart disease is one of the most common diseases in the developed world. Nearly one in four people suffer from one form of cardiovascular disease in the United States alone. Coronary heart disease, heart failure, stroke, and high blood pressure were the cause of nearly one third of all U.S. deaths in 2007.
Despite of its significance, basic research into cardiovascular diseases and muscular dystrophies receives a disproportionate low level of funding from the NIH budget.
Support the research of the the Ju Chen Lab directly
Give directly to the Ju Chen lab to support our research into cardiac and skeletal muscle myopathies.
Doing basic research is time consuming, laborious and expensive. Support our research into the molecular causes of cardiac and skeletal muscle myopathies today!
Donate Now!
Support any of these following non-profit organizations and causes
Alternatively, please give your support to any of these organizations and causes:
American Heart Association
The mission of the AHA is to build healthier lives, free of cardiovascular diseases and stroke. That single purpose drives all we do. The need for our work is beyond question.
Muscular Dystrophy Association
The MDA is the nonprofit health agency dedicated to curing muscular dystrophy, ALS and related diseases by funding worldwide research. The Association also provides comprehensive health care and support services, advocacy and education.
Tell Congress to support research!
or
Get in direct contact with your House Representative!
"Science, research and innovation are the future for our economy, for job growth and for healthier, more productive lives. Our national deficit poses a serious challenge, and we must meet that challenge and solve our deficit and debt problem. But in so doing, we must prioritize what is vital to us and what is not and build on our areas of worldwide leadership. In medical research, we have always been and are today the global leader. We cannot allow that to be lost. We must protect funding for the federal agencies that drive our competitiveness in the world and our leadership in science and innovation." (John Edward Porter, former congressman R-IL).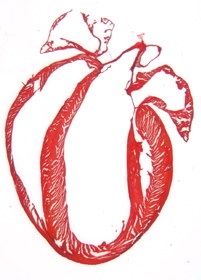 AHA Heart Walk 2013
Set your calendar for September 28th, 2013.
Team Knowlton is also set to participate in this years AHA San Diego Heart Walk!
Page 'Breadcrumb' Navigation: